Dr. Goldstein is Associate Professor of Applied Developmental Psychology at George Mason University. Her work focuses on children's developing social and emotional skills, particularly theory of mind, empathy, and emotional control and regulation, and how such skills intersect with children's engagement in pretend play, theatre, drama, and other imaginative activities. She received a Ph.D. in Developmental Psychology in 2010 from Boston College and completed post-doctoral training at Yale University from 2010-2012. Her work has been supported by the National Endowment for the Arts, Arts Connection, The John Templeton Foundation, the National Science Foundation, the American Psychological Foundation and the Department of Homeland Security.
Email: tgoldste@gmu.edu | Faculty Bio | Lab Website | Twitter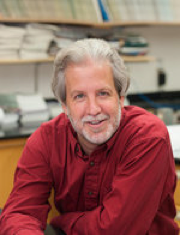 Dr. Winsler is a Professor of Applied Developmental Psychology and Associate Chair for graduate studies in the Psychology Department at George Mason University. He received his PhD from Stanford University in 1994. He is an applied developmental psychologist with interests in children's private speech (self-talk), the development of self-regulation, music and dance, bilingual language development and English-Language Learners (ELLs), school readiness and early childhood education. Dr. Winsler is author of more than 100 journal articles and book chapters and has two books. He has also received over $2 million in research grants, including a recent grant from the NEA.
Email: awinsler@gmu.edu | Faculty Bio | Lab Website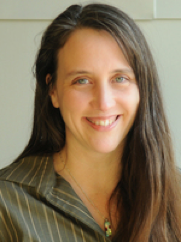 Dr. Sheridan is an associate professor with a joint appointment in Educational Psychology and Art Education at George Mason University, where she directs the Learning in the Making Lab and is a founding co-director of the Mason Arts Research Center (Mason ARC). Dr. Sheridan's research focuses on how people learn through creating. She takes a sociocultural perspective, studying how learning is situated in diverse and changing contexts with the advent of new technologies. She focuses in particular on creative production with technology and how technology can create innovative contexts of possibility for youth from traditionally underserved groups. She completed her doctorate in Human Development and Psychology at Harvard University Graduate School of Education.
Email: ksherida@gmu.edu | Faculty Bio
Students
DaSean Young (Graduate Research Assistant, CHSS) is a third-year doctoral student in Dr. Goldstein's lab. He graduated from Pace University where he majored in Psychology and minored in Queer Studies. He previously conducted research for the Social Justice & Health Equity Psychology lab. There he studied intersectionality and stigma toward marginalized groups. His current interests are in how the arts and play impact social, emotional, and identity development in young kids and adolescents.
Alena Alegrado (Graduate Research Assistant, CHSS) is a third-year PhD student in Dr. Adam Winsler's Lab. She graduated from George Mason University in 2016 with a B.S. in Psychology and concentration in Applied Developmental Psychology. Through the Honors Psychology program and the OSCAR Undergraduate Research Scholars Program she completed an undergraduate honors thesis focused on identifying pre-existing child characteristics that predict enrollment in middle school music classes. After graduating, she worked as a research specialist for the University of Virginia Curry School of Education. She conducted child and classroom assessments at the pre-K and kindergarten level for a longitudinal study focused on understanding the long-term effects of pre-K programs. She will continue my research on predictors, persistence, and outcomes of in-school arts enrollment at George Mason University with primary interest in the unique differences between music classes (Band, Chorus, Guitar, Orchestra).
Tevis Tucker (Graduate Research Assistant and Website Manager, CHSS) is a second-year doctoral student in George Mason's Applied Developmental Psychology Program. He graduated with honors from the University of Central Florida in 2019 with a Bachelor of Science in Psychology. Tevis will be working in Dr. Adam Winsler's lab, as well as the Mason Arts Research Center (MasonARC), during his time at GMU. Tevis' research interests focus on student persistence within in-school music electives, examining the role of school transition and musical instrument choice during this process.
Megan Stutesman (Graduate Research Assistant, CHSS) is a second-year PhD student in Dr. Goldstein's lab. She earned a BS in Psychology and a BA in Dance from the University of Washington in 2015. She then spent two years working as a professional dancer, teaching dance, and working with children on the Autism spectrum in Applied Behavior Analysis. In 2019 she earned a MSEd in Interdisciplinary Studies in Human Development from the University of Pennsylvania where her master's thesis explored theory of mind and empathy across age groups. At the UPenn's Netter Center for Community Partnerships she conducted program evaluation research on extracurricular programs for under resourced, majority-minority students in West Philadelphia. Her current research interests include embodiment, pretense, and art education's impacts on social cognitive development.
Xiaorong(Amber) Zhang (Cost Share Research Assistant, CEHD) is a third-year PhD student. She completed her MS in Educational Psychology at George Mason University and has been awarded a Dean's Scholarship for her PhD studies. Her research interests include autonomy support, self-regulated learning, and motivation. She has been working with two faculty members in CEHD and another fellow PhD student on creating a writing self-assessment rubric for English Language Learners.
Bethany Xan Jeffery (Summer Intern) holds a Master's in Musical Theatre from the Royal Conservatoire of Scotland, and graduated Magna Cum Laude from Pace University where she received a BFA Musical Theater and BFA Acting. She is also a graduate of Interlochen Arts Academy, RADA's Young Actor's school in London, and has studied abroad in Russia. Currently, Bethany is a non-matriculated student at the University of Cincinnati where she is working toward completing the pre-requisites required for applying to a PhD in Psychology program. As an actor, Bethany has worked at Lincoln Center, Off-Broadway, on International/National Tours, in regional theaters around the country, and on TV. Outside of acting, Bethany works with children on the Autism spectrum in Applied Behavior Analysis, is the theater director at an all-girl's high school, and is a research assistant in the Children's Cognitive Research Lab at the University of Cincinnati.